"You suddenly start to pivot and by accident, film has become a big feature for me this year."
Before the pandemic hit, it was going to be a busy twelve months for the choreographer Cathy Marston, who had received critical acclaim for her new piece 'The Cellist' at The Royal Opera House, based on the musical prodigé Jaqueline Du Pre whose life was cut short by multiple sclerosis. She was just about to premiere 'Mrs. Robinson' based on The Graduate, her second work for the San Francisco Ballet, when theatres closed, and her work was put on hold. "At the beginning of the pandemic, I didn't know if my projects were going to be postponed or cancelled. Everything was uncertain. For a period of time, it felt like the rug had been taken from under my feet. As with many creatives, the focus was on trying to stay afloat."
Cathy has been in Bern, Switzerland since March 2020, the longest time she has spent at home. With studios shut, travel banned and live performances on halt, it was not long before she turned to film as a vessel for her creativity. "You suddenly start to pivot and by accident, film has become a big feature for me this year. I have realised there is so much potential and new possibilities with choreographing dance narratives for the camera. It is still quite an unchartered territory. One of the challenges I struggle with when creating work for the stage is that a lot of the small details can get lost. The camera can bring to light these subtleties, whether this is a dancer's slight change in their facial expression or the way they catch eye contact with their partner."
Along the banks of the River Aare, Cathy created a short film called 'Drift' where she worked with the film director Felix von Muralt and the composer Philip Feeney. It was the first time she had danced in over 15 years. Improvising for camera, we see her balancing on broken trees and moving through water in the alcove of a rocky cave. "Usually, I am running around airports however lockdown gave me the chance to become far more connected to nature. Each morning when I would go for a walk, I kept feeling like I just wanted to move."
Creating work for digital has opened up a whole new range of collaborations for Cathy including the violinist Sara Trickey who recorded the music for Drift. "We have never actually met in person, but Sara and I have started to work on quite a few projects together during this time. She has just recorded a piece that has been composed by Errollyn Wallen for a short film I made for The Joffrey Ballet about Bertha Mason known as the 'woman in the attic' from Charlotte Bronte's novel Jane Eyre." The story follows Bertha's gradual descent into madness after being abandoned by her husband Mr Rochester who locks her away in her room. Desolate, she lives her life closed off from society, where haunting memories of her past begin to trap her. The film was shot on location in Chicago via Zoom alongside co- director Tim Whalen.
(To watch see below)
Cathy has also been working on a new initiative 'Ballet Unleashed' led by National Ballet School of Canada. This was set up in response to the pandemic and the difficulties for many creatives starting out in the industry. It aims to support recent dance graduates across the globe by opening up employment and performance opportunities with international choreographers. "As part of the programme, I am working with the Director Lauren Finnerman on a short film 'Switchback' where we will be creating 6 solos with dancers in Toronto, Boston, San Francisco and Amsterdam which will be shot on location via Zoom. The music has been specially composed by Iain Farrington who will perform alongside Sara Trickey on violin."
Although Cathy has been unable to travel to the US to work on her new commissions, she has been able to make work from Bern and has founded an independent company 'La Ronde' with the British choreographer Ihsan Rustem who is also based in Switzerland. Their first production will be based on Arthur Schnitzler's 1920s play Reigen; a collaboration with choreographers' Caroline Finn and Luca Signoretti. "We are all going to make the production together with the premiere at Theater Winterthur in April 2022. It will then go on tour across the country with over 12 performances for the Migros Kulturprozent Steps festival which is Switzerland's biggest biannual contemporary dance festival. This exciting project would not have happened had it not been for the fact I have been working from home."
Looking ahead, if travel restrictions begin to ease, the plan in the Autumn is to get back into the studio and to start work with The Joffrey Ballet on the story 'Of Mice & Men'. This will be a new venture with the award-winning, American film composer Thomas Newman. "Tom and I have been zooming on a weekly basis, working on the score throughout lock down. It's been great having 'Covid buddies' like this. Even though we have been working remotely, we still have been able to collaborate online and be creative during this time."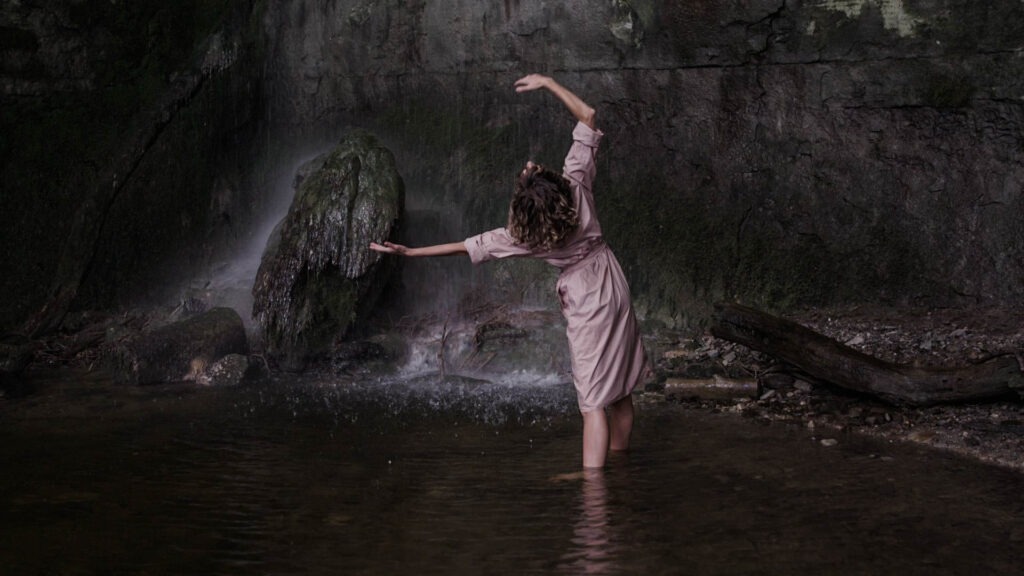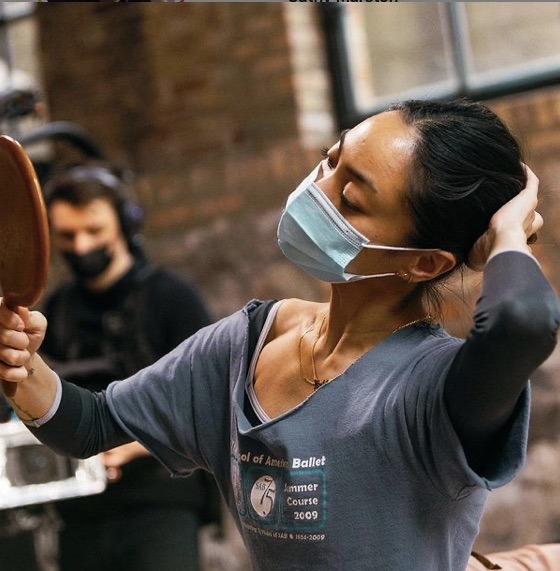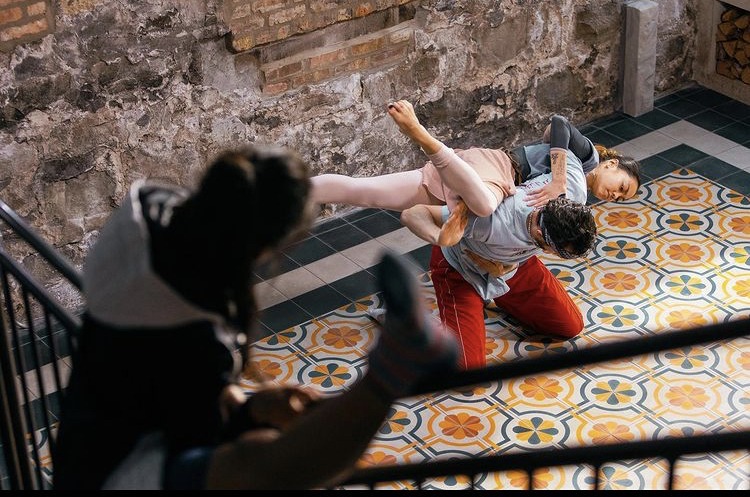 Images: Big Foot Productions
Bertha: Cathy Marston and Tim Whalen- Big Foot Productions
The Joffrey Ballet in collaboration with choreographer Cathy Marston, "Bertha" explores the psyche of Bertha Mason, from the classical novel "Jane Eyre." The story of "the woman in the attic" is the next chapter in Marston's ongoing exploration of her full-length ballet "Jane Eyre," which The Joffrey Ballet debuted in 2019.