'I really believe that the instrument chooses you rather than you choosing the instrument'
How did you get into music? Could you talk about your music background?
I grew up playing the violin and was praised for my lyrical expression in the classical industry. I was part of a youth orchestra when I was eight and I remember I was only one of three black kids, not only was I made to feel different it was also a very competitive environment at such a young age. Over time I had a couple of teachers who ruined my love of playing the instrument. I did not know I was suffering from racism; I felt a lot of fear which began to have an effect on how I played. I started playing with a lot of tension which finally resulted in a neck and back injury. I decided to stop performing when I was 15.
Who inspired you to explore music again?
After I stopped playing the violin, I would often turn off the TV or the radio if I heard a musician playing the instrument. I felt demoralised about it and kept thinking I was not good enough.
But then back in November 2019, I suddenly realised I really missed music. I started to explore the contemporary, classical genre. This was the first time I was seeing string players who were breaking tradition. It was a real shock for me because all I had known was one way of playing the violin. I remember going to an Oliver Coates gig at the Jazz Cafe and being completely mesmerised. He is an electronic musician who uses the cello to create these incredible and hypnotic soundscapes.
When did you start playing the double bass?
I knew I wanted to play another instrument. I loved the violin, but I could no longer play with a fresh eye because of the past trauma I had experienced so I decided to teach myself how to play the double bass during lockdown. I taught myself by watching a lot of videos of people playing. It was a big turning point for me; I really believe that the instrument chooses you rather than you choosing the instrument.
What does music mean to you?
It is another language. It is another way of accessing communication. I find social interaction difficult and so when I play, I feel the music speaks for me and when I listen to music, I am engaging on such an intimate level; it is a far deeper experience than merely being entertained.
Could you talk about the new short film Tall Are The Roots?
The film was a collaboration between Ben Gorham, the founder of Swedish luxury brand Byredo and the filmmaker Fenn O' Meally as part of the launch of the new fragrance Mixed Emotions. The perfume stemmed from the feelings of being overwhelmed by the continuous pressures to always succeed and that it is ok to not be ok. The film takes this concept further and explores the beauty of vulnerability through a collage of personal stories from poets, activists, musicians, and dancers. It was originally going to be an advertising campaign however it quickly evolved into a full-length film.
In the film, you play the double bass in a yellow dress along the walkway of Ivybridge Estate. Could you talk about the intention behind this?
Fenn wanted to bring a traditional string instrument into a setting that you would not normally expect to see it in. Although there is this juxtaposition between the two, they do marry up and both can belong. I felt there was a beautiful fluidity to this.
I do see fashion as another way to express myself and that yellow dress represented my style. It gave me the confidence to feel bold and free. I have always been fascinated with characters from books and how you can tell stories through your clothing. When I dress up I become the character 'Damsel' which means 'Maiden of Paradise', it is like this blank canvas for me which I can keep changing and allows me to be whoever I want to be.
Could you talk about your creative process?
Fenn was open to my own interpretation during the process, I was given the freedom to put my own feelings and creative expression into the piece. Originally, I was going to play Bach's Cello Suites No. 2, it is one of my favourite pieces to perform however when we started filming the sound no longer felt truthful to me at that moment. I decided to improvise but draw upon the scale and tone of Bach's compositions. I realised that as I was playing, I was reacting to my surroundings, to the environment and to the heightened stillness around me.
Is there a future project in the pipeline?
I have recently been announced as one of the winners of Sound and Music UK, Black Composers Open Call, the UK's national organisation for new music. I intend to use the grant to create a composition called 'Whispers of Ancient Vessels' that will explore a collage of sound and textures from the natural surroundings that evoke feelings of nostalgia and wisdom. Although I am unable to divulge too much at this stage, there will be a visual piece that will accompany the music.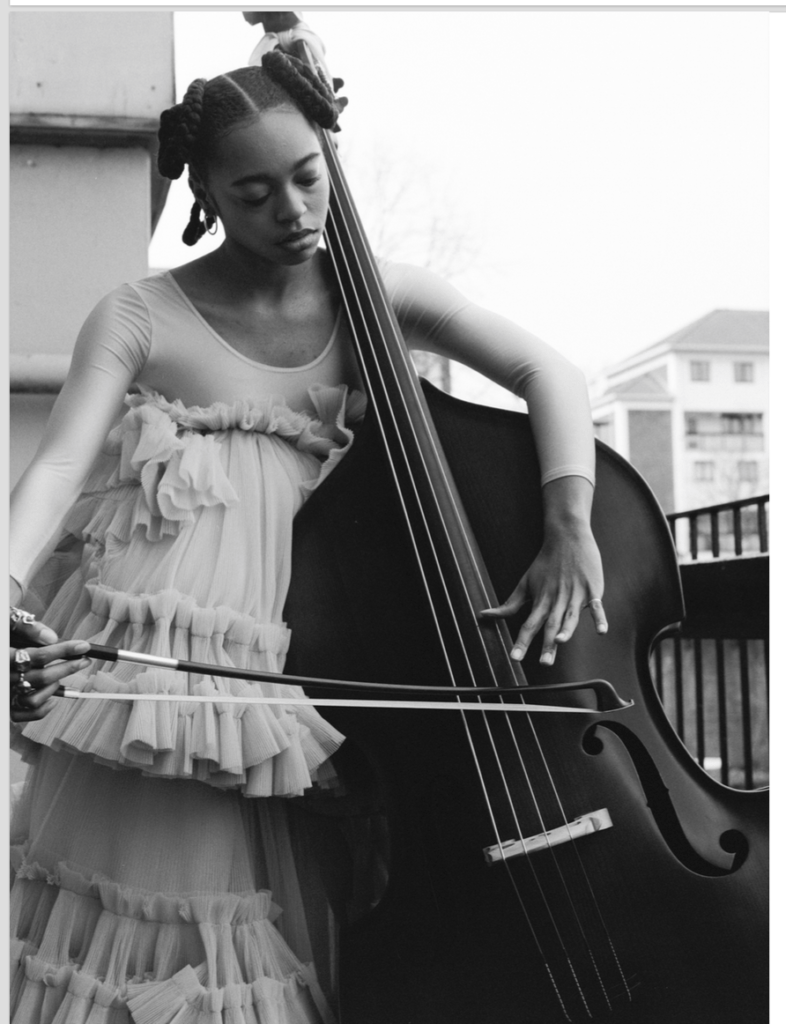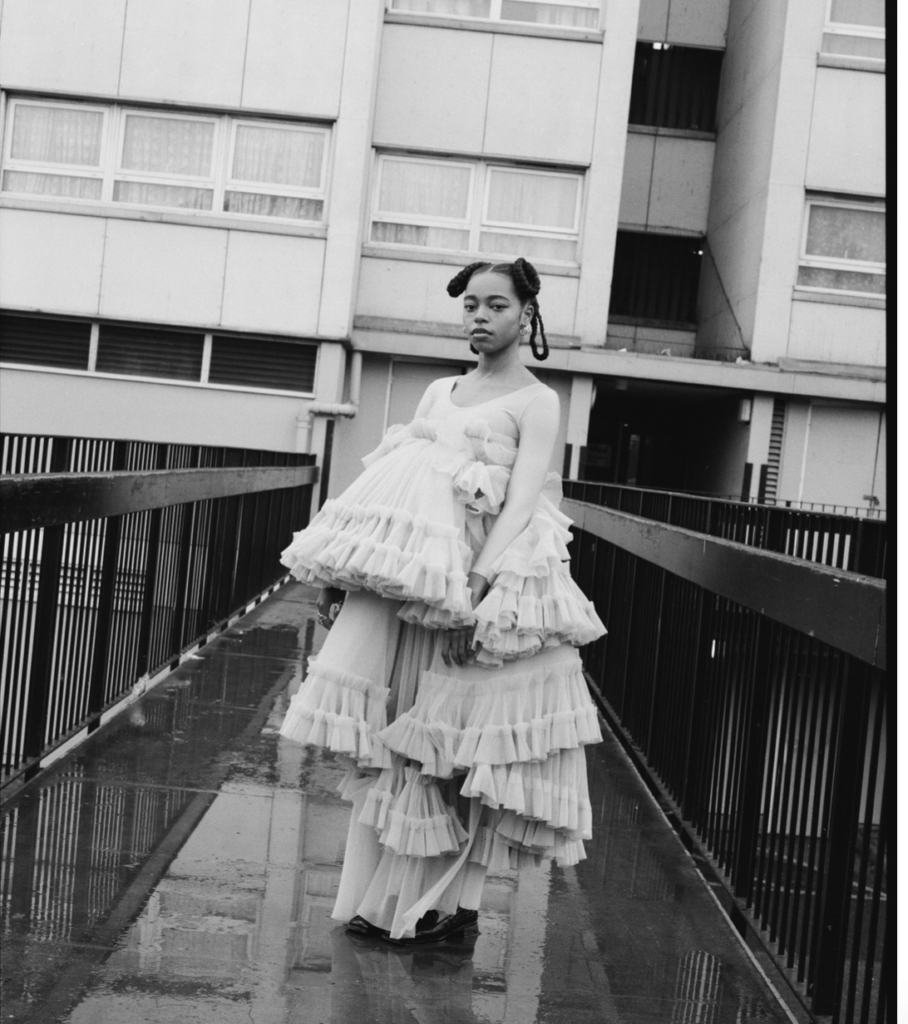 Client: Byredo
Stylist:Nell Kalonji
Stylist Assistant: Rebecca Perlmutar,
Styling Brand Credits: Act No. 1, Richard Malone, Charles Jeffrey, James Pink Studio, Botter Paris
MUA: Porsche Poon,
Hair Stylist: A bit of Jaz
Stills Photographer: Nick Offord